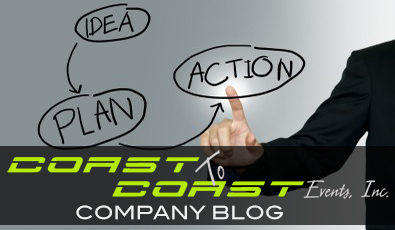 Coast to Coast Events: Recent Promotions
Coast to Coast Events has had an exciting start to the fourth quarter! We kicked off the best time of year with our annual corporate retreat in the Bahamas (See Photos Here) and came back ready to set the stage for a successful fourth quarter!
Our 2015 goals have already been met for the growth we set out to achieve, and we are still growing! We'd like to take a moment to congratulate the most recent promotions on the Coast to Coast Events team! If you'd been keeping up with us recently, you already know Dave has been killing it when it comes to smashing out his personal goals! We'd like to give him a round of applause for once again taking a step up within the team – Congrats to our newest corporate trainer, Dave!! He is definitely becoming a pillar within the Coast to Coast company, and we couldn't be prouder!
We'd also like to congratulate THREE new directors within our organization! These guys are spearheading expansion to Georgia, Tennessee and Mississippi with one of our newest and fastest growing clients. Great job and BRAVO to Jamal, Alejandro and Quavardis!! The results these guys have been able to achieve in the new markets has giving Coast to Coast Events NATIONAL recognition from our peers and clients! We couldn't be happier with our growing team!
With the fourth quarter and busiest time of the year upon us, Coast to Coast is actively seeking our next up and coming team members! If you are looking for a step in the right direction with your career, or a seasonal position that is going to teach you skills that will translate into nearly almost any position – Call our office today!!
We can't wait to hear from you!